TokApp Council?
TokApp, the communication multiplatform tailored to state entities, allows to make an efficient, direct and secure communication among the citizens belonging to your council
What are the advantages of using TokApp?
TokApp cuts down distance between citizens and council.It allows to send and receive all interesing information.Messages are secure and arrive instantly to a free application.
COMMUNICATION WITH YOUR CITIZENS
Keep a direct, personal and safe communication with all citizens.
SUBSCRIPTION LISTS
Create thematic lists where your citizens can subscribe to.
SECURITY
All sendings are safely made, complying with EU GDPR.
EASY MANAGEMENT
Sending messages through a web dashboard.
Councils already using TokApp
TokApp allows any user following all events of the council through subscription groups.Some councils already using TokApp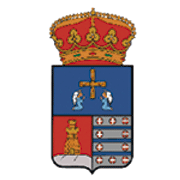 Proxecto Iles – Pontevedra
Dashboard

Online support
Unlimited Sendings up to 30 users
Unlimited Administrators
Compatibile with e-mail and SMS
Configuration asistance
Premium position in directory
Subscriptions for third parties
Link to web and social networks
Content support
Dashboard

Unlimited users

Contacts importation
Unlimited Administrators

Compatible with  e-mail and SMS
Configuration asistance
Premium position in directory
Subscriptions for third parties
Link to web and social networks
Content support
Dashboard

Unlimited users

Contacts Importation
Unlimited Administrators

Compatible with e-mail and SMS
Configuration asistance
Premium position in directory
Subscriptions for third parties
Link to web and social networks
Content support
TokApp Customized
We tailor our app with your brand.
en blanco
Why does TokApp do comply with EUGPDR?
The General European Data Protection Regulation  (EU GDPR 2016/679) sets up as a serious infraction due to the inclusion of a user to a messaging group (WhatsApp or Telegram) without her/his consent. TokApp is an advance in the personal data protection, in such a way that the person who has agreed to communicate with the entity, only provides the data to that entity and not to third parties.
Can it be used for the internal communication of the entity?
One of TokApp's  advantages is the creation of groups among employees, partners and members of the entity.It makes easy and streamlines internal communication, keeping communication safe under a secure platform.
In which devices can it be downloaded?
Companies and organizations hiring the service can use TokApp on any device with internet access.Users may receive messages on their smartphone or tablet with Android OS, iOS or Windows Phone.
What you can achive with TokApp?
TokApp makes possible to send all information about meetings, events... that will take place.
Allows to request reply to the recipient if requested.
Gives message template to reuse them when necessary and there is the possibility to customize with recipient´s name automatically.
TokApp makes the information to reach through recipient´s phone, email , or if any of these options are available, through SMS.
Allows sending messages to all recipients, specific groups or only one user.
TokApp is proven to save money and reduce workload.
En blanco
What diffentiates TokApp from other messaging apps?
In TokApp all data related to the entity are compiled in accordance with the Law of Services of the Information Society and Electronic Commerce.It makes easy the communication with the company, demonstrating its will at the time of solving any incident.
Entities, professionals and users who communicate through this application are protected by not providing data, such as telephone or profile, among group members.
How much does it cost for the user?
The download of this mobile App is free for clients and members.The companies or organizations hiring the service will bear an annual cost per licence to use the platform.
Why TokApp?
For more than 17 months TokApp team has been analysing and developing an application which allows to get a direct communication among the company or organization members.During this period, we realized that using tradicional delivery methods (papernotes, mails or phone calls) was not enough to ensure that the message was already sent or even read.  It stood out the need of receiving a reply from notifications already sent ( if requested) and ended up with the " Chaos" in those group coming from instant messaging platforms such as WhatsApp or Telegram.
How was TokApp born out?
TokApp was born out of the fustration one of our software programmer suffered, due to scanty communication coming from the school where his son studied.As there was no convicing tool for effective communication, he decided to develop an application so that the school could communicate with him. This is how TokApp and TokApp School were born.

Axudas do Igape Programa Plan Foexga 2017-2018
Esta empresa participa nun proxecto de internacionalización a través do programa do Igape Plan Foexga 2017-2018. O obxectivo principal destas axudas é incentivar e estimular o comercio exterior galego e a internacionalización das pemes galegas. O resultado que se pretende é aumentar a base de empresas exportadoras e consolidar a presenza de empresasgalegas nos mercados internacionais.
Operación cofinanciada pola Unión Europea
Programa Operativo FEDER Galicia 2014-2020
Conseguir un tecido empresarial máis competitivo
Unha maneira de facer Europa

TokApp es soportado por TokApp OnLine, S.L. en las siguientes ediciones de Internet Explorer – 9, 10, 11 y Microsoft Edge, y es compatible con todas las ramas de servicio actualmente soportadas de Windows 10.